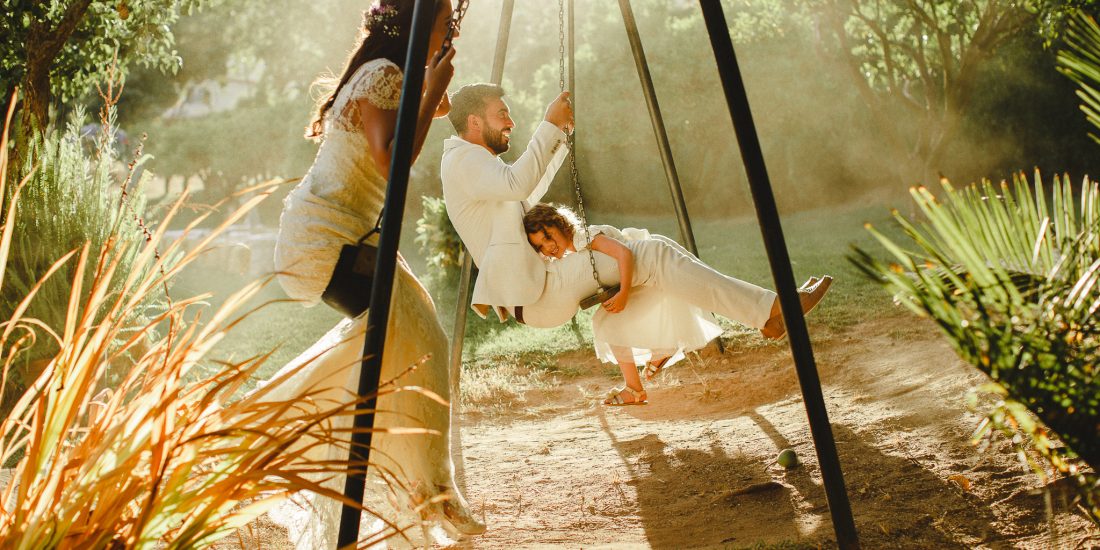 (scroll down for english)
Que dia tão bonito e divertido este! Aliás fotografar na Quinta de Sant'Ana é sempre um "visual treat" com tantos cantos bonitos, mas não só isso, porque a Nicole e o Faraj têm uma energia e boa disposição tão contagiantes que fizeram do dia de casamento deles um dia, que seguramente os amigos irão recordar com imensas saudades.
Eu sei que tenho… e fotografar pessoas assim, que se rodeiam de pessoas com esta energia tão boa é uma das melhores partes do meu trabalho.
**
What a beautiful day this was! Well, shooting on this venue is always such a visual treat, because there are so many hidden corners and beautiful landscapes (the vineyard is gorgeous)… but it's not just this. Nicole and Faraj have such a good energy and are always in a great mood that I'm sure their wedding day is still remembered with a huge smile by their friends. Everyone just had a blast and that was undeniable!
I know I miss that day… and having the honor of shooting weddings with such lovely clients, that also surround them with this kind of good energy certainly is one of the happiest sides of my job!
And now the wedding…
Pedir informações * Ask for info!
Outros Casamentos / Facebook / Instagram / Pinterest