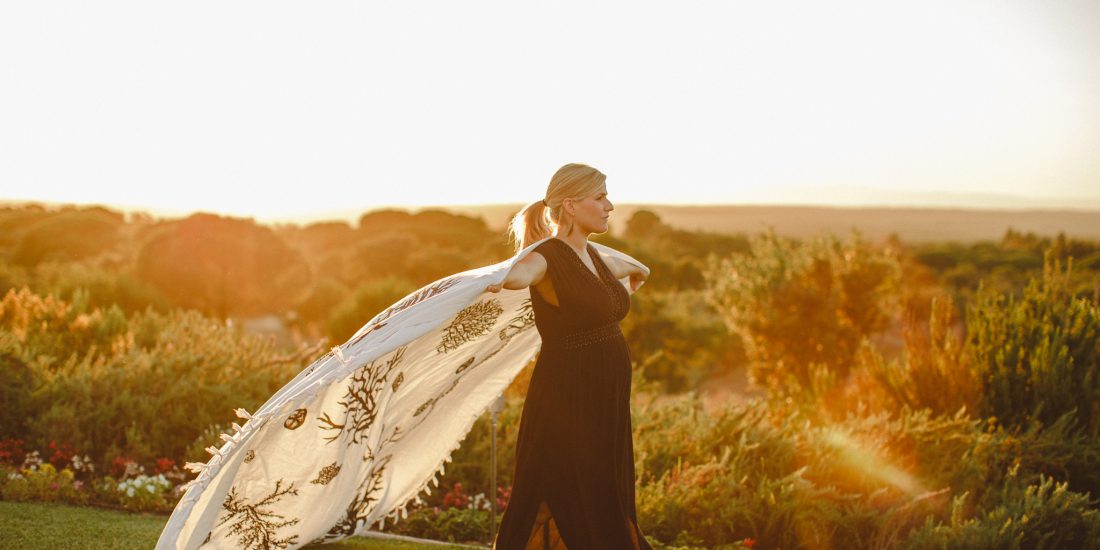 (scroll down for english)
Conheci a Isabel há uns anos, quando nos cruzámos nesta iniciativa do IKEA, que nos juntou para que cada uma de nós decorasse um espaço na loja e criasse um ambiente de Natal muito nosso. Acabámos por perceber que éramos quase vizinhas na Ajuda, e fomo-nos cruzando pelo bairro e acompanhando o percurso uma da outra pelas redes sociais! Quando soube que vinha aí um bebé e que gostaria que eu registasse esta fase tão bonita, fiquei mesmo muito feliz! E ainda para mais quando a sessão de gravidez iria acontecer no Alentejo, pelo qual me perco sempre!
Ali com as planícies à nossa frente, as cores douradas do Verão, um pôr do sol absolutamente maravilhoso e um passeio calmo entre os sobreiros foi o que bastou para registar de uma forma bonita esta fase entre a Isabel e o Duarte, pouco antes de receberem o bebé Gonzaga!
**
I met Isabel a few years ago, when we got together on this marketing initiative by IKEA, where we would each have a room to decorate on one of their stores for Christmas! We chatted and soon found out we were neighbours and we ended up seeing each other around our neighbourhood, and followed each other on social media! So I was excited when she shared there was a baby on the way, and even more when she wanted me to capture this amazing moment of both of their lives! And better yet, when they wanted their maternity shoot to happen in Alentejo, which I deeply love!
There with the golden landscape, an amazing sunset and cork oaks all around us, we took a calm walk, talked a lot about life and love and there I was able to capture their love and excitement for baby Gonzaga little before he arrived!
Pedir informações * Ask for info!
Outras Sessões de Gravidez / Facebook / Instagram / Pinterest