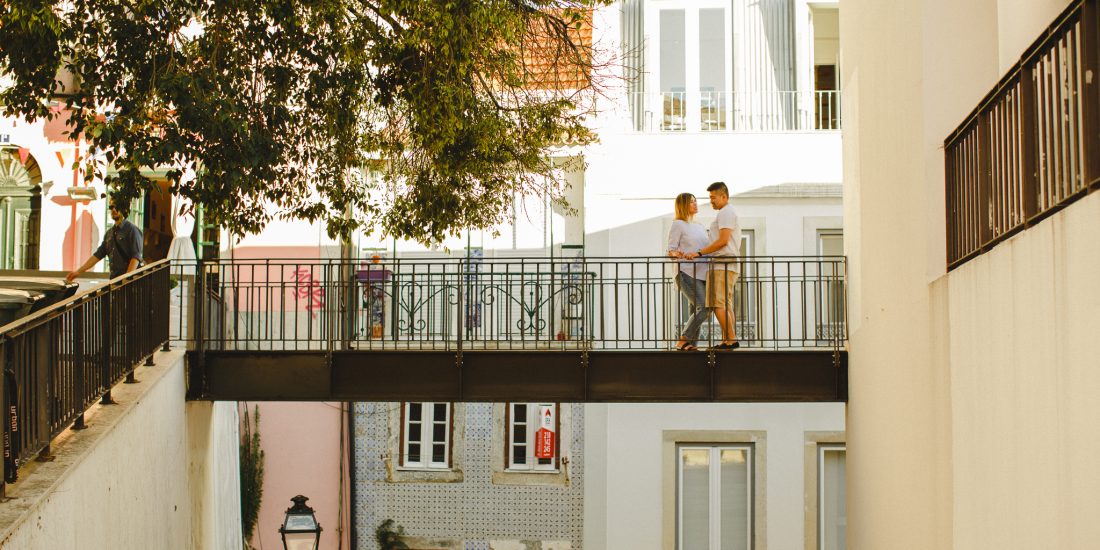 (scroll down for english)
Hoje trago-vos uma bonita sessão de gravidez pelas ruas de Lisboa, a aproveitar a luz que esta cidade tem, os azulejos que se vão encontrando e os cantos e recantos que tanto me apaixonam sempre! A Ellen e o Armand vieram do Canadá para passear um bocadinho por Lisboa antes do bebé nascer… em jeito de babymoon! E que passeio tão bom, Lisboa estava vestida de Santos Populares, estava um belíssimo dia de verão e pudemos aproveitar este cenário para umas fotografias que vão fazer sorrir este casal durante muitos e muitos anos!
**
Today I bring to you a beautiful maternity photoshoot through the streets of Lisbon, trying to embrace all the glorious light that this city has, the tile that we find along the way and all the charming corners that made fell in love with this city to begin with! Ellen and Armand came all the way from Canada for a few days in Lisbon months before their baby was born, in a babymoon style! And what a lovely week they and a lovely day, Lisbon was still all covered in Santos Populares decor (the major celebration in the city, which happens in June), it was a beautiful summer day and we got to have all this background for these photos, that will make this couple smile for years to come!
Pedir informações * Ask for info!
Outras Sessões de Gravidez / Facebook / Instagram / Pinterest