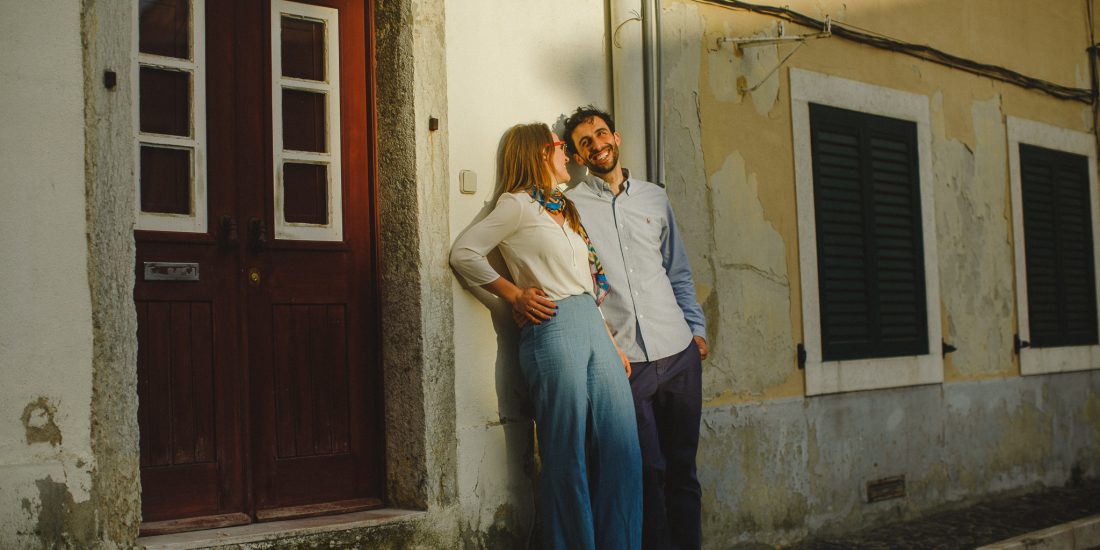 (scroll down for english)
Olhando para estas fotografias acho que já sinto saudades de passear por Lisboa a fotografar. As sessões que tenho tido requerem parques, jardins ou praia, portanto natureza e pouco ambiente urbano. Acho que as pessoas sentem falta de estar rodeadas de verde ou de sentir a maresia do mar nas suas rotinas diárias e nada como parar nestes sítios assim para guardar memórias.
Mas quando quem fotografo vem de fora, habitualmente passear pelas ruas de Lisboa é um requisito. O que foi exactamente o que aconteceu com a Haley e o Renato, ele nascido por cá, mas a Haley é americana… e vivem na Alemanha. Portanto, dada a mistura e as saudades, claro que seria pelas ruas de Lisboa a sessão de namoro. E lá passeámos do Martim Moniz à Graça a tentar apanhar o sol num dia muito pouco soalheiro.
**
Looking at these pictures I kind of miss wandering around Lisbon and doing a few photo shoots! Usually or the most part of my photo shoots have been somewhere surrounded by nature, either a park, the woods or city garden, or even the beach. I think that people often miss being surrounded by nature during their daily routines, so when it's time to stop and capture a few memories of their love, their families, their pregnancy, they want to be exactly there – in the nature.
But on the other hand, whenever the clients come from abroad, the request is usually the city, its narrow streets, the buildings covered in tiles and trams passing by. What was exactly the case with Haley and Renato, though Renato is actually portuguese, Haley comes from the US, and they both live in Germany, so… here are their pictures for the engagement shoot, just before their wedding in Tomar!
Pedir informações * Ask for info!
Outras Sessões Love-Birds / Facebook / Instagram / Pinterest