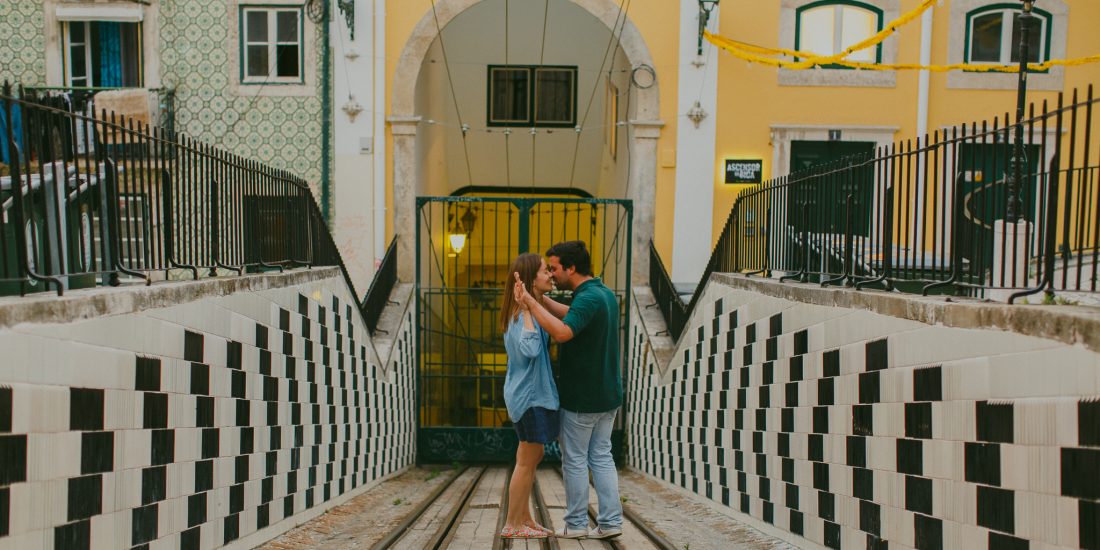 Ainda me lembro de ser Dia da Mãe neste dia e de vir a correr para Lisboa para chegar a tempo desta sessão. A Matilde e o Afonso iam casar num dos meus sítios favoritos em Lisboa – na Estufa Real, viviam em Paris e tinham escolhido fazer a sessão pelas ruas entre o Chiado e a Bica.
Conversámos imenso sobre a história deles, principalmente sobre o pedido de casamento numas ilhas paradisíacas e a vida deles em Paris. Rimos bastante e explorámos todos os cantos possíveis desta zona de Lisboa. Já tenho saudades de um passeio destes!
**
I still remember being Mother's Day and stepping on the road to arrive on time for Matilde and Afonso's engagement shoot. They were getting married in one of my favorite venues in Lisbon – in Estufa Real, lived in Paris and had chosen Chiado and Bica for their shoot.
We talked a lot about their love story, the proposal on honeymoon-paradise like islands and their life in Paris. We laughed and explored all the little corners on this area of the city and I kind of miss doing this!
Pedir informações * Ask for info!
Outras Sessões Love-Birds / Facebook / Instagram / Pinterest