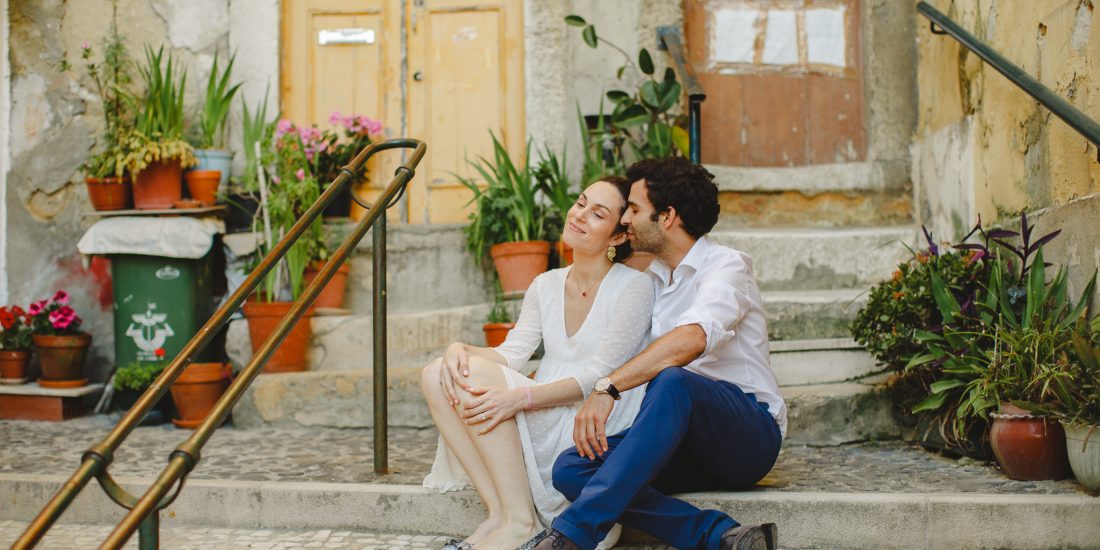 Olho para estas fotografias e só consigo pensar que estou em ânsias para que a Primavera chegue… eu que sou a que adora o Outono, os dias frios, a lareira acesa, as velas espalhadas pela casa, a manta e a chuva a cair… também tenho os meus limites e claro, chega a uma certa altura e para mim já está bom de tudo isso, e preciso de flores e dias bonitos e maiores.
Lisboa é uma cidade absolutamente maravilhosa, mas na Primavera tem um charme inigualável… as cores combinam precisamente com as flores nas árvores e a luz do sol reflecte de outra forma.
Recordar esta sessão com a Nathalie e o Guilherme foi recordar um dos meus passeios preferidos, que vão desde o Martim Moniz ao miradouro da Costa do Castelo… e que saudades!
**
I look at these pictures and all I can think about is Spring and how anxious these make me feel about Spring days to be here… imagine, i am that person who loves Fall, the colder days, a good fireplace, candles all over the house, a beautiful blanket and rain outside… but I also have my "ok that's enough" moment and I guess this is it! I just can't wait for longer and sunnier days and flowers everywhere!
Lisbon is an incredible city, but Spring makes it even prettier… the colours match the flowers on the trees and the that golden sun light reflects in a different way.
To go through this engagement shoot all over again was also going through one of my favorite routes in Lisbon, from Martim Moniz to Costa do Castelo viewpoint… and I miss it so much!
Pedir informações * Ask for info!
Outras Sessões Love-Birds / Facebook / Instagram / Pinterest