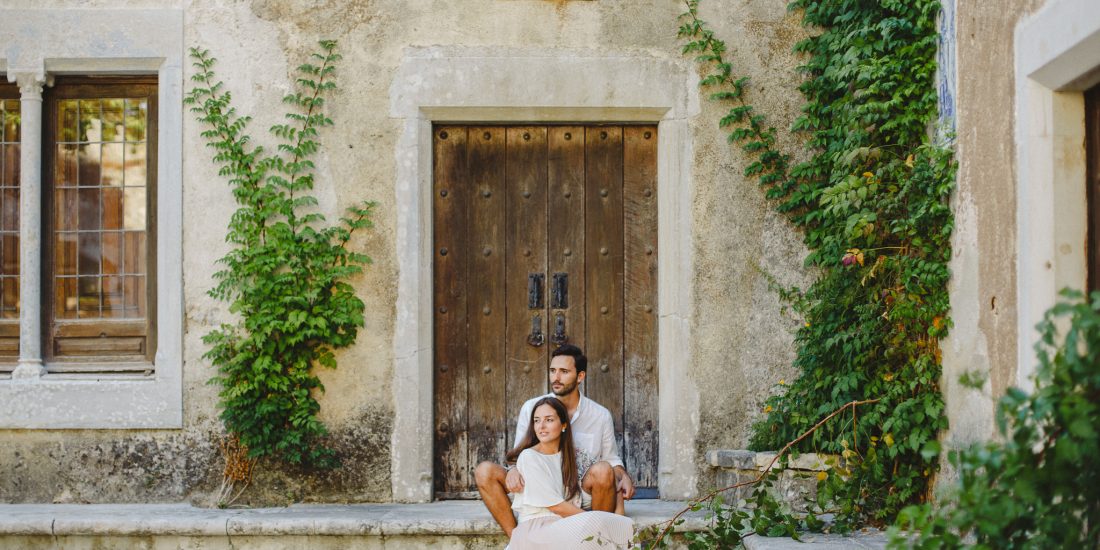 (scroll down for english)
A Sara e o Tiago levaram-me a conhecer um sítio mesmo bonito em Sintra, que eu desconhecia por completo. A Quinta da Ribafria tem de tudo, cantos bonitos cheios de verde, uma arquitectura cheia de charme envolta em hera e ainda cantos com azulejos com padrões de encher o olho, mesmo que simples.
Num fim de tarde passeámos por aqui, conversámos e eles deixaram-se ir e namoraram um bocadinho e fizeram planos para o futuro.
**
Sara and Tiago chose a magnificent place for their photo shoot, and the best is that I had never heard of this place near Sintra and fell deeply in love. Quinta da Ribafria is a place of charm, with a lovely architecture covered in ivy and also some corner with beautiful tile.
We arrived by the end of the day and went for a walk, where we chatted about family and friends, they made plans for the future and hugged and kissed under the trees!
Pedir informações * Ask for info!
Outras Sessões Love-Birds / Facebook / Instagram / Pinterest